OUR MISSION
The Jessica Berman Foundation was lovingly established in 2014, by Jessica's husband David, to honor Jessica's memory and continue her legacy of raising awareness and funds to fight breast cancer and childhood neurological disorders.

Jessica bravely battled breast cancer for four years while raising two children, the youngest of which was diagnosed with cerebral palsy at age 2.  She immersed herself in researching treatments for both herself and her son. To further her quest for a cure for those afflicted by these horrible diseases, the Foundation was established after her passing in 2014.  Our goal is to actively seek out and fund the most promising and innovative research in both breast cancer and childhood neurological disorders, while also deploying funds for patient support services.

To date, we have committed over $1.2 million to fund these important initiatives. We have partnered with Tower Cancer Research Foundation to establish two $500,000 five-year Senior Investigator Grants focused on innovative breast cancer research. In April 2015, the Foundation awarded its first $500,000 Jessica M. Berman Memorial Fund Senior Investigator Grant to Dr. Richard Pietras of UCLA, Division of Hematology/Oncology for his work on next generation estrogen receptor downregulators for breast cancer therapy. The second $500,000 Grant was awarded in May 2016 to Dr. Michael Press of USC's Norris Cancer Center for his work to develop a biomarker needed to establish cancer susceptibility to a new agent that directly targets cancer cell division in breast cancer patients. The Foundation has also committed over $100,000 to breast cancer patient support services. To that end, in 2016, the Foundation allocated $90,000 to Camp Kesem to fund two new Camp Kesem Chapters at Loyola Marymount University and University of Nevada, Las Vegas as well as $10,000 to Our House Grief Support Center.

We have established relationships with Children's Hospital Los Angeles (CHLA) and the Cerebral Palsy Alliance Research Foundation (CP Alliance) to fund programs and initiatives targeted at childhood neurological disorders. In July 2015, the Foundation (with matching funds from the Macquarie Group Foundation) donated $100,000 to Children's Hospital Los Angeles, with 25% of these funds specifically directed to the Neuromuscular Chair endowment, led by Dr. Robert Kay, Vice-Chief of Children's Orthopedic Center and Director of CHLA's Neuromuscular Program. The balance of the donation went into CHLA's general fund. To further solidify our partnership with CP Alliance, the Foundation's Chairman, David Berman, joined the Board of Directors of CP Alliance in June 2016.
OUR IMPACT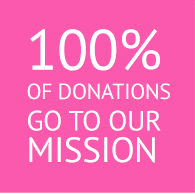 The Foundation is focused on ensuring that your donations go towards our mission. Excluding our Executive Director, our staff is made up entirely of volunteers that are passionate about our mission and that have been touched by Jessica's story in some way.

Furthermore, we are creating unique programs with our partners to ensure that the funds we allocate to those programs are utilized solely for the specific program, not overhead or administrative costs. Our goal is to maximize the impact of our funds. By donating to the Foundation, you are ensuring that your donation dollars have the greatest direct impact.

We have also established relationships with corporate foundations, whereby the respective foundation will match or contribute to particular programs with us. This allows us to allocate substantial resources to a program. Since 2014, the Macquarie Group Foundation, in connection with the Foundation, has contributed over $250,000 of funds directed to these causes.